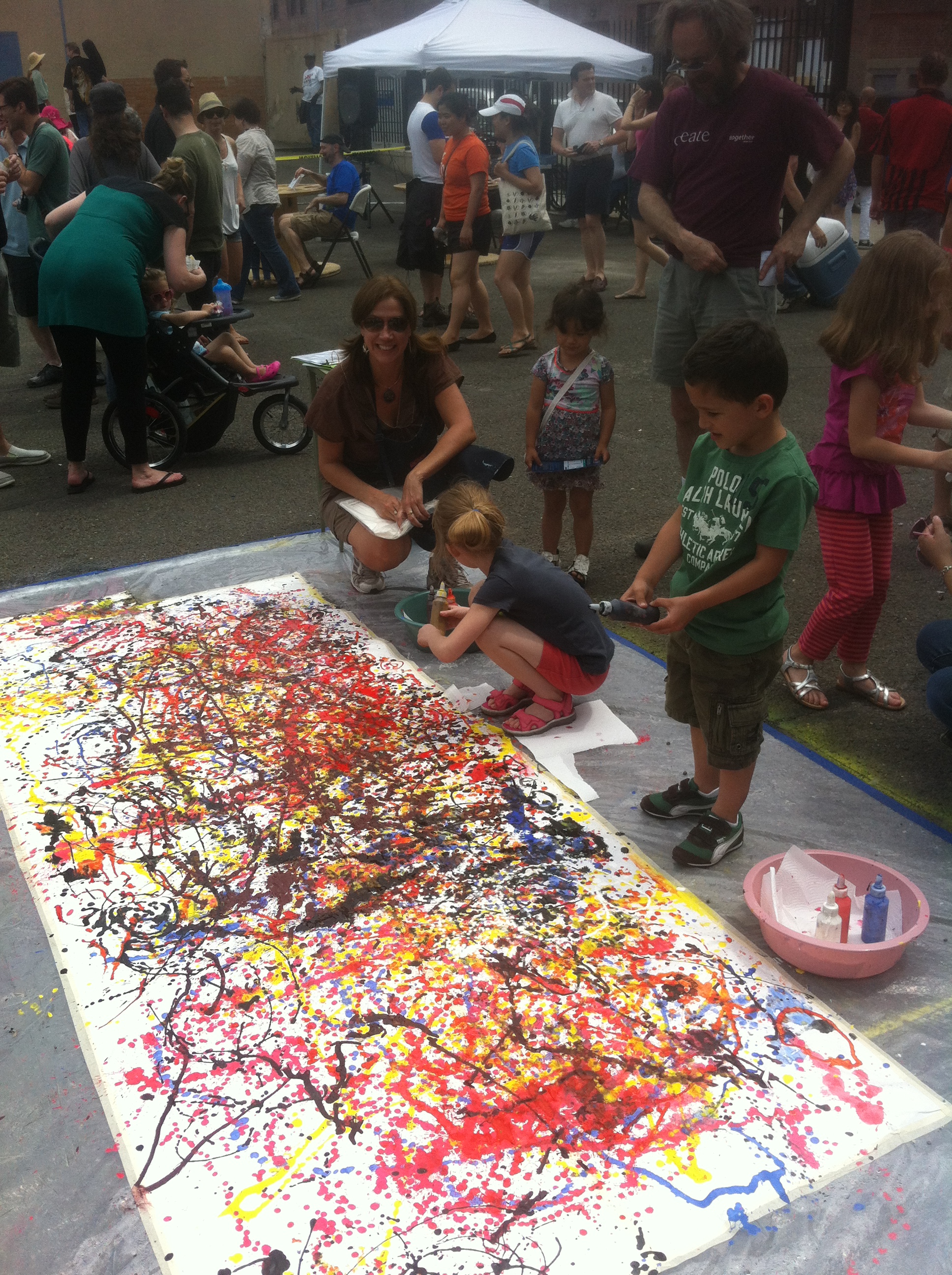 Bring your child to drip, splatter & squirt a giant Pollock and learn about famous artists. We will inspire your child's creativity featuring this NYC-based artist, while parents get to shop, eat and enjoy!
From 10am -6pm: Healthy, delicious & entertaining eats await you… A cowboy riding a bicycle making organic snow cones? A must try are Mundo's Red Sonia lentil patties that are both kid + mommy approved!
Parents shop for jewelry, clothing, art and other great finds… while we engage even the most tentative child to enjoy Jackson Pollock's fabulous and fun-filled process of making art!
Click here to see our Pollock-inspired collaboration + other A-List art projects which have inspired many children (and parents!) this summer at the LIC Flea & Food.
Don't miss out on this amazing family summer opportunity… See you at the Flea!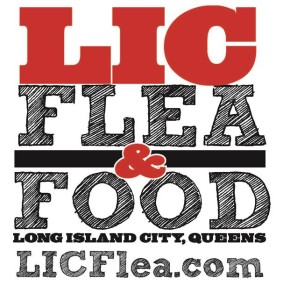 The Flea is Located just 1 block behind the iconic Pepsi Cola sign at 5-25 46th Avenue in Long Island City. Great access to public transportation including the 7 Train Vernon Blvd stop, the E Train Court Square stop, the East River Ferry LIC/Hunters Point terminal and parking across the street. Bring your friends and family to enjoy the perfect weekend.