Our tummies are full, hearts filled with thanks and minds ready for more art! During our Thanksgiving break, the crew here at Art adventures went on an Art field trip to Material for the Arts!  Artist in Residence, Juan Hinojosa shared his creative process with us using the art form of collage. Simply using scissors, glue, and various paper & found objects, we planned, arranged and attached our materials on old LP's!
What a great idea for future art adventures at home! Fun for the whole family, including the use of dad's old 70's & 80's albums;)
Take a look at our creations HERE!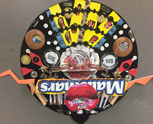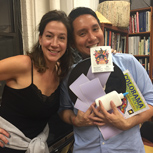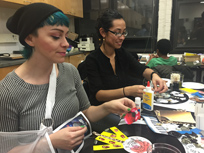 Thank you to Material for the Arts and Juan for sharing this experience with us! Be sure to check out Juan's work in person at his opening Blonde Ambition on December 17th! Click HERE for more info.