Event Details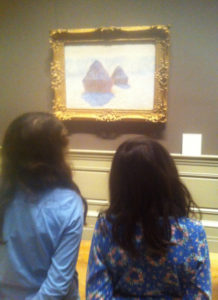 Would you like to create your OWN Group Art Adventure Classtime?  Click "Pre-Register"and tell us more!
Children are introduced to modern and contemporary artists and diverse cultures using a wide variety of media and techniques including: paint, clay, wood, plaster, papier-mâché, wire, fabric, sun prints, dioramas, recyclables and more!
Myriad museums and galleries of NYC provide us with ample ideas from which to create, keeping our curriculum current with the art world of today. Parents are invited to join us on a trip to a NYC museum or gallery each semester. French may be added to any class upon request!
Click "Pre-Register" to tell us about YOUR adventure!
Minimum 4 children/ Maximum 12 children. *Pickup or drop-off is available for All Souls School only.  Semesters generally run 12-16 weeks.  All registrations and payments are due prior to class attendance.
*Class Requests must be at least 1-2 weeks in advance.  (All Days/Times are based on availability and are not guaranteed.)