Our first week of Summer June Camp in 2016 was a hit! Our Art Adventurers were very busy- exploring the underwater world with diorama building; discovering the differences between opaque and transparent materials with Jim Dine collages; learning about glass art with Chihuly Macchia Bowls;  experimenting with colors in our marbleized clocks for Dads; sculpting as inspired by Eva Rothschild & Sol Le Witt; and painting pictures inspired by Miro & Mondrian! We ended our week on an adventure to the Metropolitan Museum of Art! Phfeww, What an art filled week!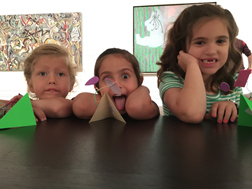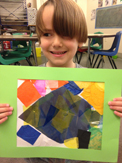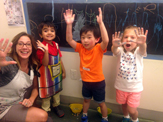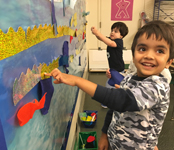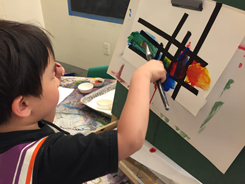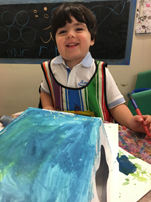 Parents! Art Adventures' exciting and diverse Week 3 June Camp begins Next Week!  (June 27-July 1st.)  From 9:30am-12:30pm.  Registration CLOSES THIS THURSDAY, so don't wait to contact us…. Register before Thursday to see what all the talk is about.
Check out and enjoy some of the artful moments we're having with our students here! 
We look forward to sharing with your family what has often been called, "The Best Art Program in the City."  Join us! We can't wait to go on another Art Adventure!