Getting into the holiday spirit with cookies, we used this age-old Swedish tradition of making specialty designs in clay as an indicator of what store, (or in this case, what child) the cookies came from! We first created a sphere with air-dry clay (found at craft & art stores), flattened it and added a coil handle with slip (water + clay.) After several days the clay was dry, then we brushed them with flour to press into a simple sugar cookie recipe and baked to show off our designs while making our holiday cards!  Just roll the cookie dough into small balls, dust with flour and press! (Bake as instructed per recipe.)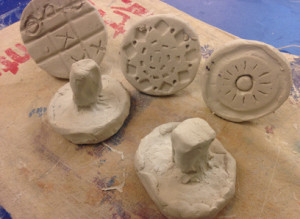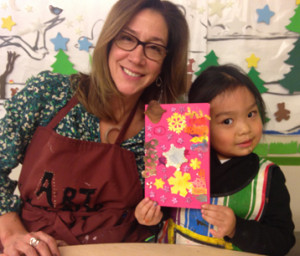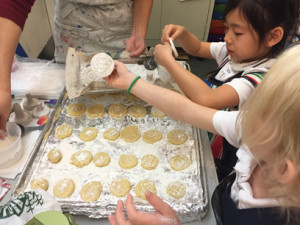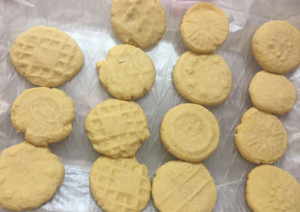 Check out more with Clay Stamps HERE!
From all of us here at Art Adventures, wishing everyone a very Happy Holiday and New Year! Keep making ART and see you next year!