Inspired by artist Dona Nelson @ the Thomas Erben Gallery and @ the Whitney Biennial 2014, as well as the Gutai movement we studied last year @ the Guggenheim Museum…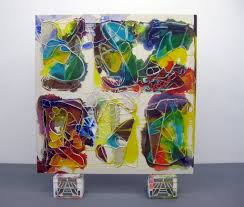 This contemporary artists inspires: exploration of negative space, use of various painting tools and body, building composition and contrasting materials and lines!
And sewing on canvas?!  They'll love it!