CCA's first gallery tour of the fall wouldn't have been the same without the genuine enthusiasm and personalized tour from the Serge Sabarsky Gallery on 79th street!  (Shepherd M & K Gallery)
Art Adventures Studio students were able to explore the different modern and contemporary artists on display and recreated their favorite using various drawing media in the galleries.  We even received a personal message back from the contemporary artist, George Nama:
"TO THE YOUNG ARTISTS,  It was a pleasure seeing all of you working away and recreating my works.  I was flattered that you were looking so carefully and enjoying oyur gallery visit.  I wish you all Happy Creating and Best Wishes in the future."
Creating a dialogue with the artist was a wonderful surprise!  Thank you!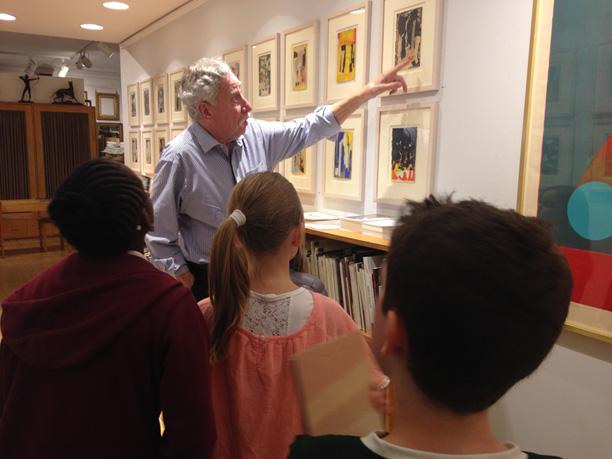 From Picasso and Kenny Scharf at Acquavella to Gustav Klimt and contemporary artist George Nama at Shepherd, we got a taste of the different techniques that can be used when working with charcoal, pastel, or even wash pencils. Can't wait to bring this knowledge to our studio!
A very special thank you to Acquavella Gallery and David and Robert from the Shepherd Gallery for allowing us to visit and create art in front of art!
Check out some of our work from Shepherd W & K Gallery: