Event Details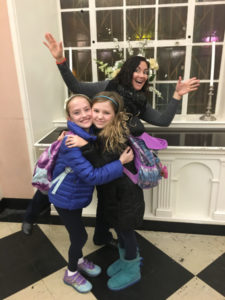 (1 hour) (Min. 5/ Max 12)
Young Thespians unite! This super charged acting and movement class is powered with creative explorations through fairytales and children's stories.
With the use of fun improvisational games and techniques; budding Actors will come together and play; becoming familiar with the fundamentals of character development, story structure and boundless creativity.
Imaginations run wild as students are encouraged to collectively re-imagine and re-create their chosen stories in preparation for a Young Actors PlayShop Sharing on the final day of class for an invited audience of family and friends.
Come and join in on the fun!  Led by Dina Comolli.
Dates: Wednesdays  1/31    2/7,14 (off 21),28    3/7,14 (off 21,28)    4/4,11,18, 25      5/2,9,16
Click "Pre-Register" to enroll, or to inquire about a class!